id:window for Autodesk® Revit®
create, add and modify windows among more than 10 preset types

Fixed
Casement
Double Casement
Sliding (2/3/4/6 – Sash | SF/SFS/FSF/FSSF)
Awning
Hooper
Tilt & Turn
Single Hung
Double Hung
Single Hung Tilt
Double Hung Tilt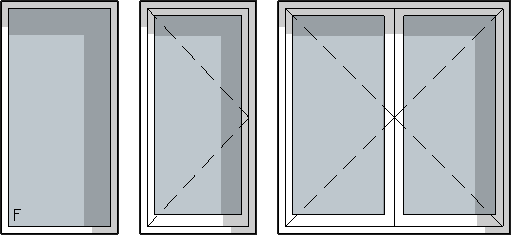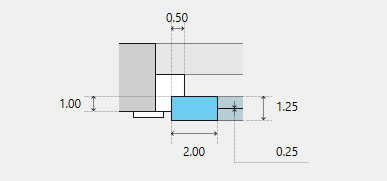 id:windows adjusts to the project units. Working in decimal inches, decimal feet, feet and fractional inches, fractional inches, meters, decimeters, centimeters and millimeters.

Sets width, thickness, structural tolerance, deep from inner face and frame material.
Sets stile width, bottom rail width, sash thickness, glass thickness, rebate width, rebate depth and sash material.
Add grid to your windows. Sets the width, thickness, number of rows and columns, and their material.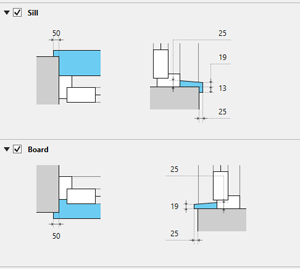 Add sill and board to your windows. Sets thickness, final thickness, nosing, drip length, overhang and material.
Interior & Exterior Trims
Add interior and exterior trim to your windows. Sets thickness, width, offset, upper and lower overhang and material.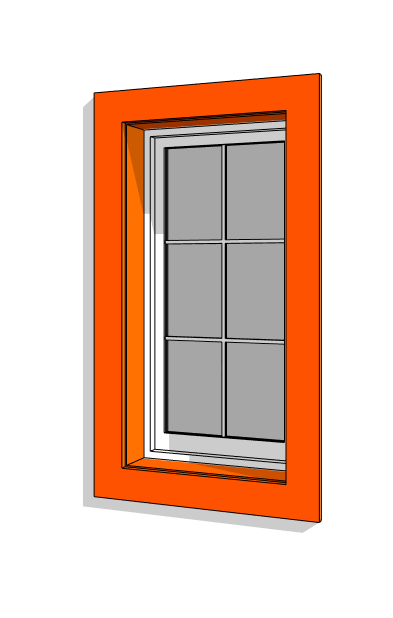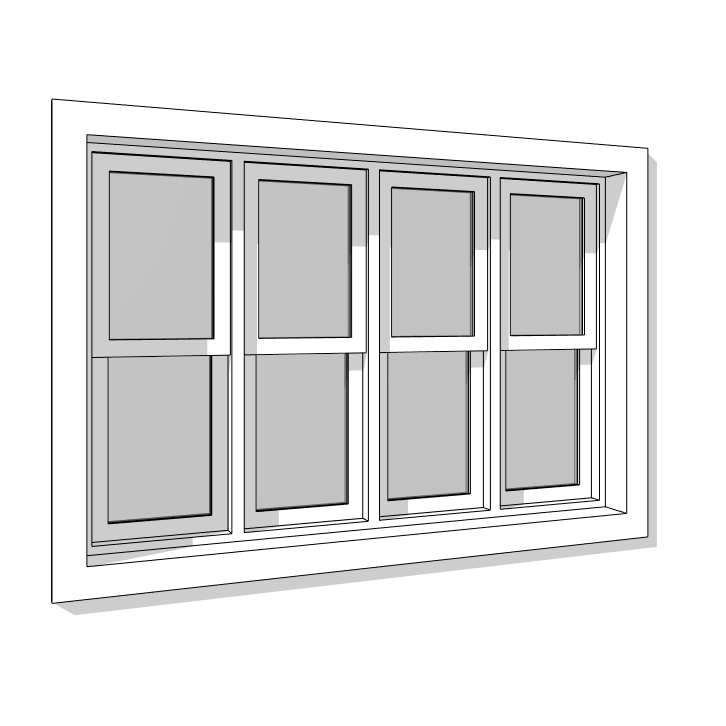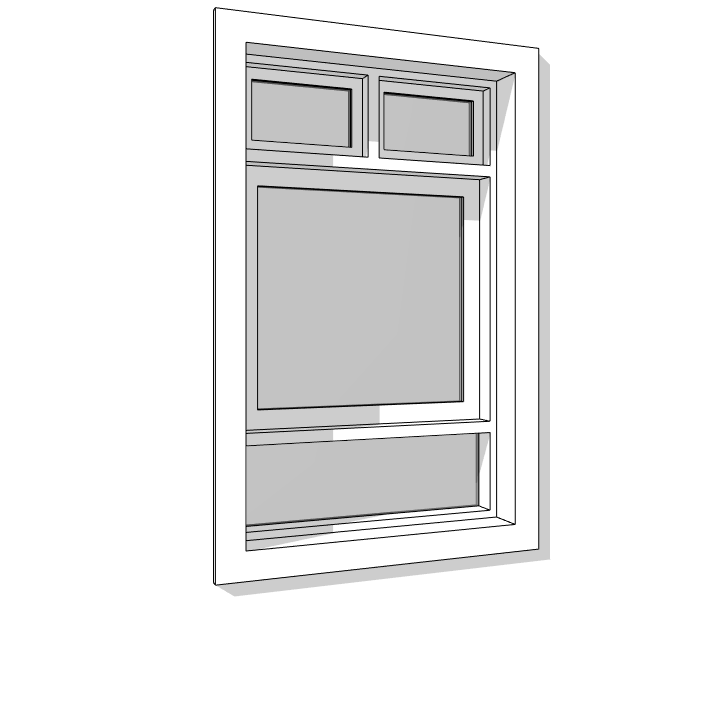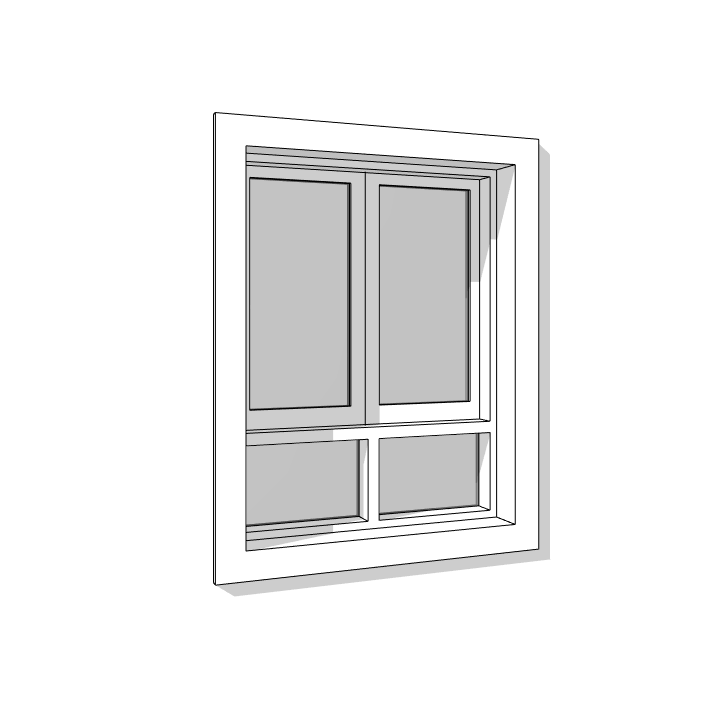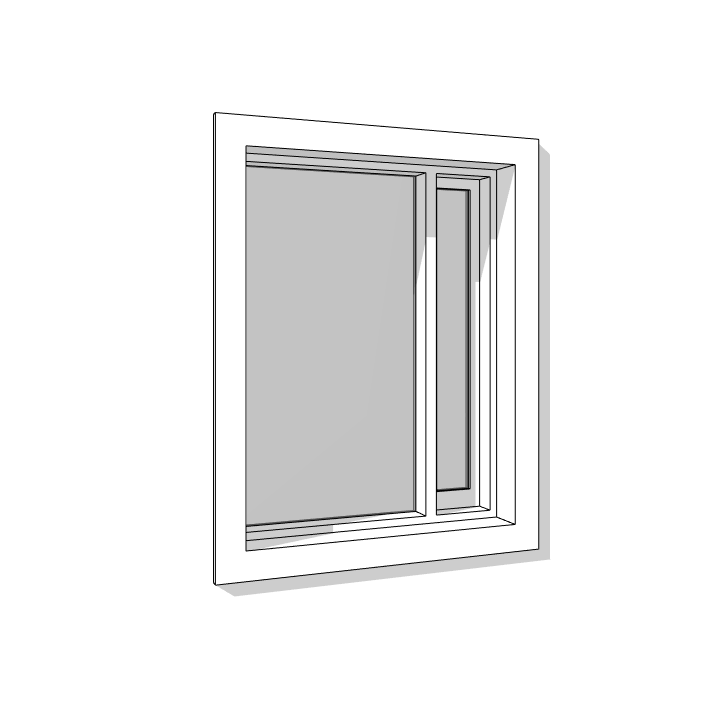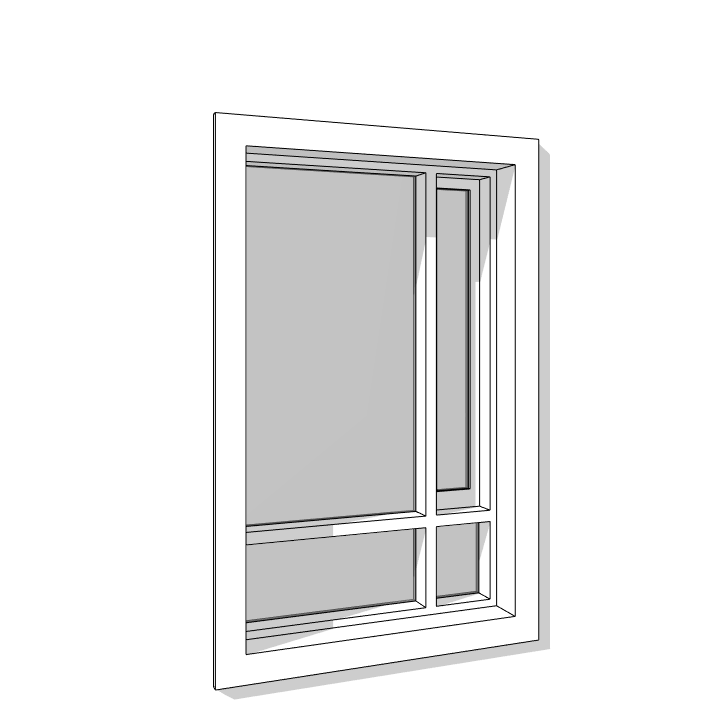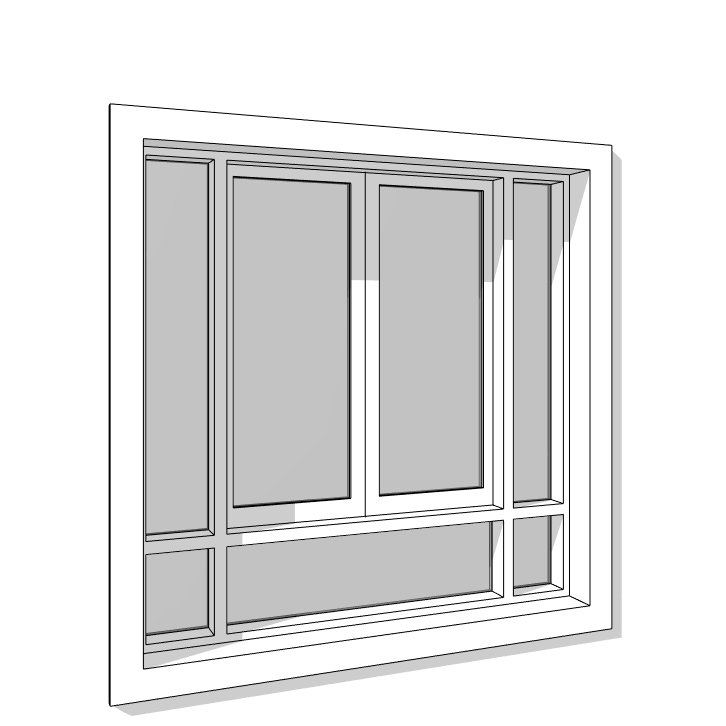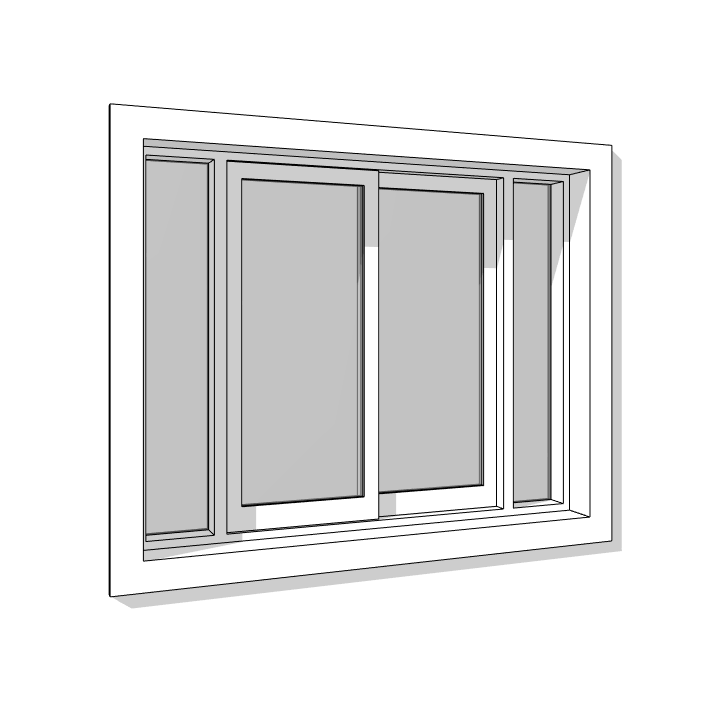 Create custom windows by combining different types of sash into up to six individual panels.
Each panel can be customized by setting width, height, stile width, sash thickness, glass thickness, frame rebates and grids.
Define the type parameters: model, keynote, build type, manufacturer, cost, type comments, descriptions, assembly code, etc. from the graphical interface of id:windows when you create or modify your windows.
The different parts of the windows (Frame, Sash, Glass, Trim, Sill, etc.) can be assigned materials independently or through the object style.
The name of the windows can be defined automatically or custom.
Windows created with id:window can be modified and edited with the same graphical interface, all their attributes can be changed including the type of window.
All window families have shared parameters that allow them to be included in schedules.
In all types of windows the opening line can be shown or hidden. Specify line weights, line colors and line patterns with the Object Styles tool. To override these project-wide settings for a particular view, use the Visibility/Graphics tool.
Change family to another all window instances or only one of them from the graphical interface of id:window.
All window families have three levels of detail: coarse, medium, and fine. Use a higher detail level as the view scale increases.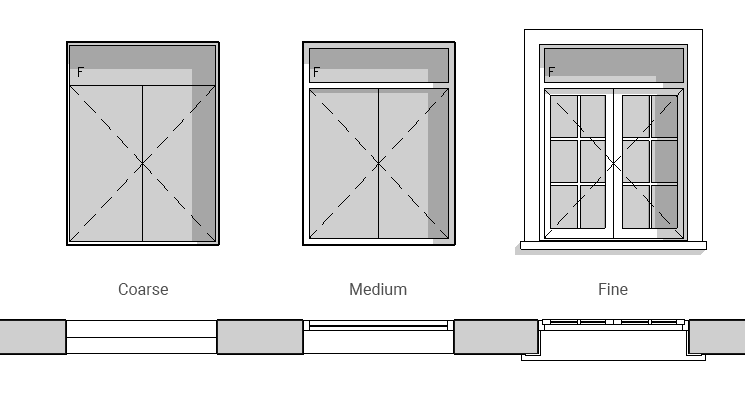 In custom windows with more than one row, you can choose the horizontal cut plane of the window that will be shown in the floor plan.
Installation / Uninstallation
The installer that ran when you downloaded this app/plug-in from Autodesk App Store will start installing the app/plug-in. Or simply double-click the downloaded installer to install the app/plugin. You may need to restart the Autodesk product to activate the app/plug-in.Uninstall through MS Windows Control Panel/Programs and Features using standard methods.
Trial version only has two types of windows.
Imperial and Metric Units
Parametric Frame and Sash
Parametric Sill and Board
Parametric Exterior and Interior Trim
Set Material to Each Element
Show or Hide Opening Line
Imperial and Metric Units
Parametric Frame and Sash
Parametric Sill and Board
Parametric Exterior and Interior Trim
Set Material to Each Element
Show or Hide Opening Line
Imperial and Metric Units
Parametric Frame and Sash
Parametric Sill and Board
Parametric Exterior and Interior Trim
Set Material to Each Element
Show or Hide Opening Line
Trial version only has two types of doors and two types of windows